Discover the Trendy Tops for Women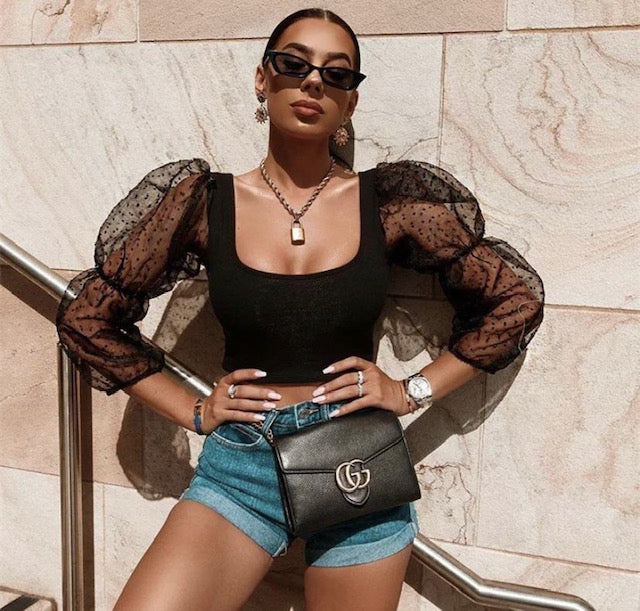 In the modern world of women's fashion, trendy tops for women occupy a prestigious place in every woman's wardrobe. The women's top has gone from being hardly essential to the epitome of style and elegant style for the modern woman. Trendy tops have evolved over the generations, mixing in the old and adding onto them contemporary blends for a fashionable, upgraded look. Now you don't have to stick to simple tops or just printed tops worn over jeans or trousers, as we at The Pixie Boutique offer the trendy option of tops online.
Buy Cute Summer Dresses for Women Online: Looking for cute summer dresses for women? We at The Pixie Boutique offer the best dresses for all seasons, come and explore our perfect collection of dresses for summer. You are a woman who loves to follow trendy garments, summer dresses for women are the answer for you. These dresses are must-have wardrobe essentials to make sure that you have something gorgeous, chic, and stunning to wear every year. From western dresses to wear on women's nights to ethnic dresses to wear on special occasions. You can purchase any dress, including summer dresses, online after selecting the one from a wide variety of options.
Find the Designer Shoes for Women Online: Discover our huge collection of designer shoes for women that can be worn on every occasion. We at The Pixie Boutique offer the perfect flats and off-duty sneakers to stylish sandals and pumps. Select the best from the season's most sought-after trend available at our online store including trainers, heels, and over-the-knee boots. A well-dressed woman must have too many shoes to flip their style in every once and while. Our collection of designer shoes for women incorporated with all the essentials you could require, from glamorous high heels set for your other event to casual flats and sneakers for off-duty weekends.
---